Starbucks Reserve® Roastery Tokyo @ Nakameguro, opened at the end of February this year. It is a popular store that you can not enter unless you still line up. It was open just before the cherry blossom season, so I was worried about the crowded season. Nakameguro Station has already been crowded with tourists in the Meguro River for the cherry blossoms of the Meguro River. When I am in front of the station, was asked many times by tourists, so try to organize the regular route for tourists to not to get lost.
[Directives to enjoy the cherry blossoms of Meguro-gawa (Meguro River) and Starbucks Reserve® Roosterly Tokyo together]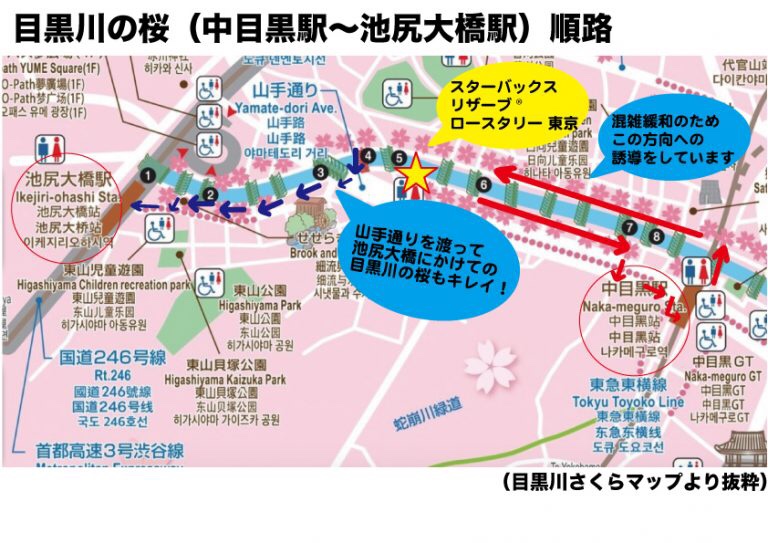 Once at Nakameguro Station, take the exit where you can see Starbucks. When you exit (not at the flower shop or bakery exit), cross the signal just in front of the exit.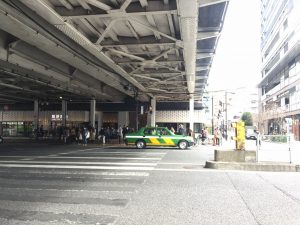 Follow the track on the right hand road towards the signal.
Then, you hit the Meguro River and there is a bridge, so please cross the bridge and enjoy the cherry blossoms along the Meguro River on the left.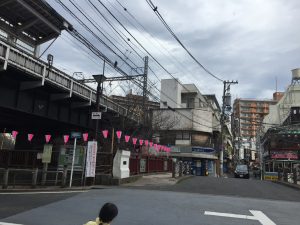 Security guards are standing around Nakameguro Station and along Meguro River, and they will guide you through the route. For alleviating congestion at the entrance of Nakameguro Station, it is an instruction to exit from the front entrance and enter from the exit on the shopping street side.
On the other hand, there is a guide to Ikejiri Ohashi Station instead of the U-turn to Nakameguro Station.
Starbucks Reserve® Roestry Tokyo is located halfway between Nakameguro Station and Ikejiri Ohashi Station.
It looks like this from Yamate Dori.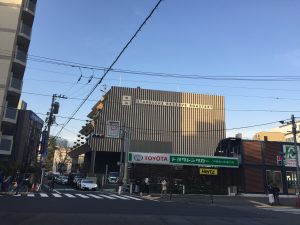 There is a ticketing station for waiting beside the Meguro River. Here, I get a ticket and go to the main entrance when the turn is close.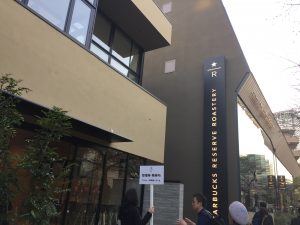 Max waiting time was 3 hours after opening. There are a lot of fashionable shops around there, so please take a walk around the town in addition to cherry blossoms in the waiting time.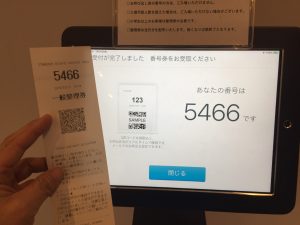 When the numbers are close, you will be notified by e-mail or LINE, so you can safely walk around the town.
You can not take the place where you lay the sheet along Meguro River. In addition, we pick up garbage with volunteer of the neighborhood every morning. Thank you for your cooperation in taking out trash!
reference)